It is prohibited to use pictures, photos, articles and other
information from the webside without consent of an owner!
Information about cattery:
* Russian blue cattery Žydroji fėja*Lt registered 2009.07.02;
* The cattery is a member of LGAC club, which is in WCF system;
* Number of cattery registration certificate LGAC 043/09;
* Catery has registration of State Food and Veterinary Service.
Number of registry LT-77-19-056;
* Certificate of resident of Lithuania in the individual activities Nr. 643767.
1. Every cat which live in cattery or born there must be like a memeber of family.
2. Money is no the most important thing. The cattery very responsibly looking for new breeder.
3. We are holding strict breeding rules. We have no kittens without pedigree or documents!
4. Kittens for breeding is sold just for cattery of good reputation or acquainted .
5. Every kittens which is sold "non breeding" is sterilized before they leave cattery (spaying/sterilisation is not included in the kittens cost).
6. All the kittens from our cattery go away to their new home not earlier than at the age of 15 weeks, dewormed, vaccinated, with a health passport and the sales contract, socially adapted, trained to use a toilet and nail scratching post.
7. All the time we are ready to communicate and collaborate with new guardians who have bought kittens from our cattery.
Best Cattery 2018, 7 place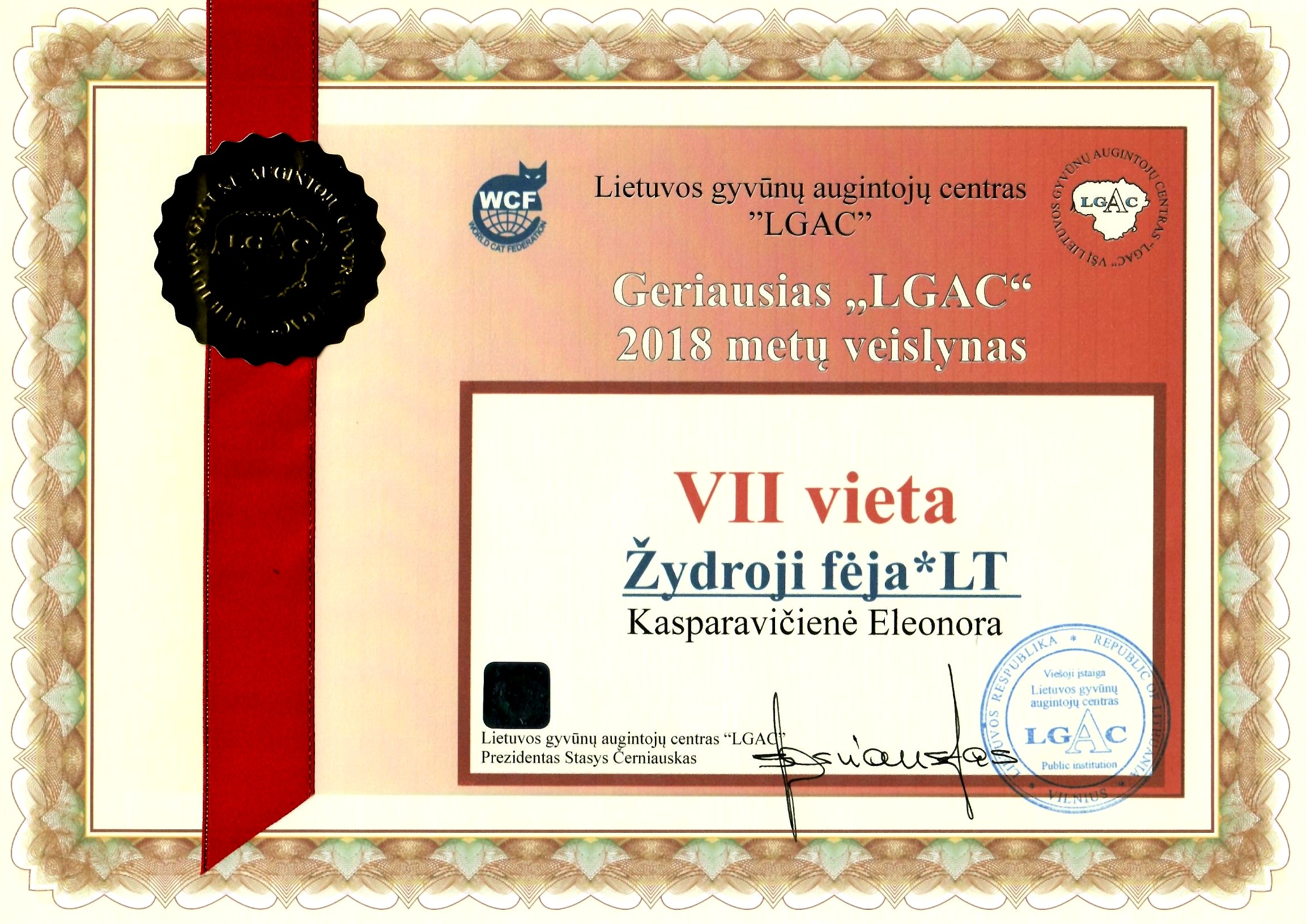 Cattery registration certificates: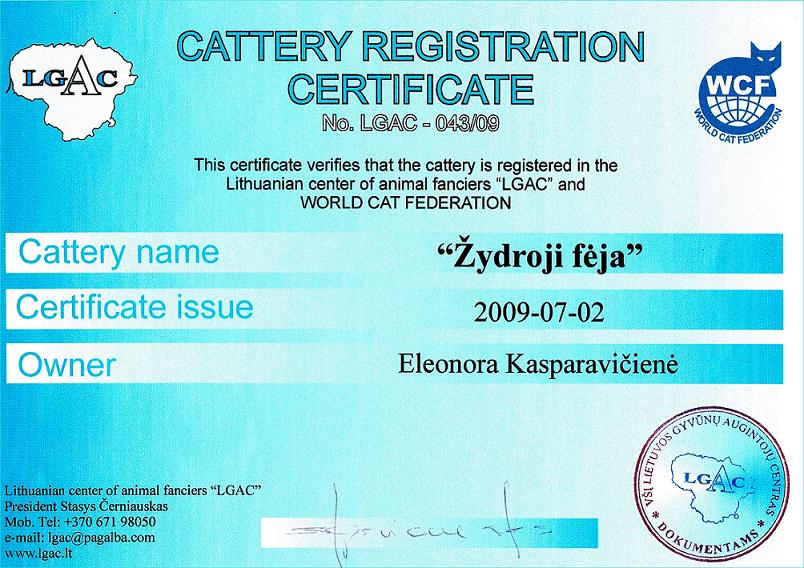 Very thankful to Flora Mukhamedshina
for painting of our cat Aktia