The "K" litter of kittens was born in cattery on 27 June
If you wish to pre-order a kitten please contact me by email!
(look at my page contacts)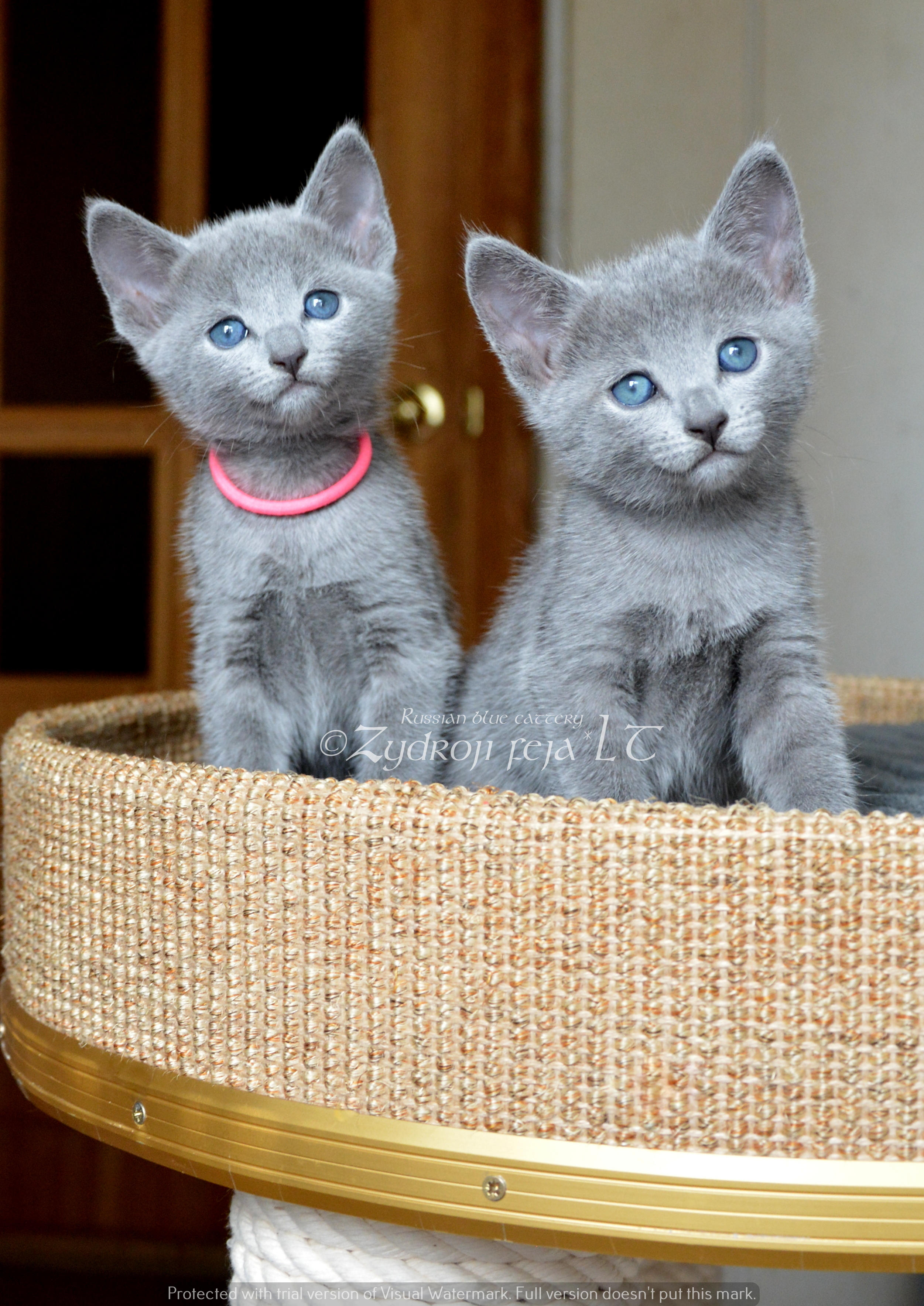 Kristell and Korado. On the photo kittens are 6 weeks old.
Kitten's status:
BOOKED – someone is concerned with the kitten, the negotiation is in a process, but the deposit is not yet paid, possibly will be on the sale later.
RESERVED – the deposit for the kitten was paid.
WATCHED BY THE CATTERY – the kitten is being observed, possibly will be on the sale later.
AVAILABLE – the kitten is on the sale.
SOLD – the kitten was sold.
| | | |
| --- | --- | --- |
| Name | Sex | Status |
| Kristell of Žydroji fėja*LT | female | stays in the cattery |
| Korado of Žydroji fėja*LT | male | reserved |
The kitten is announced being reserved, only when the
agreed non-refundable deposit was paid!
Father of kittens:
WCH. Silver of Zydroji feja*LT
Kitten Champion
Junior Champion
World Champion
Best young male cat LGAC 2016
Best in Breed Lithuania 2016

Best Kitten in breed Lithuania 2016
Best Junior in breed Lithuania 2016
Best adult male cat LGAC 2017
Best Adult in breed Lithuania 2017
Best in breed Lithuania 2017
Mother of kittens:
ICH. Charovnitsa Jasno Solnyshko
Kitten Champion
Junior Champion
International Champion
1. Every cat which live in cattery or born there must be like a memeber of family.
2. Money is no the most important thing. The cattery very responsibly looking for new breeder.
3. We are holding strict breeding rules. We have no kittens without pedigree or documents!
4. Kittens for breeding is sold just for cattery of good reputation or acquainted .
5. Every kittens which is sold "non breeding" is sterilized before they leave cattery (spaying/sterilisation is not included in the kittens cost).
6. All the kittens from our cattery go away to their new home not earlier than at the age of 15 weeks, dewormed, vaccinated, with a health passport and the sales contract, socially adapted, trained to use a toilet and nail scratching post.
7. All the time we are ready to communicate and collaborate with new guardians who have bought kittens from our cattery.
Litter "K"